Success Story 6 minute read
Zulu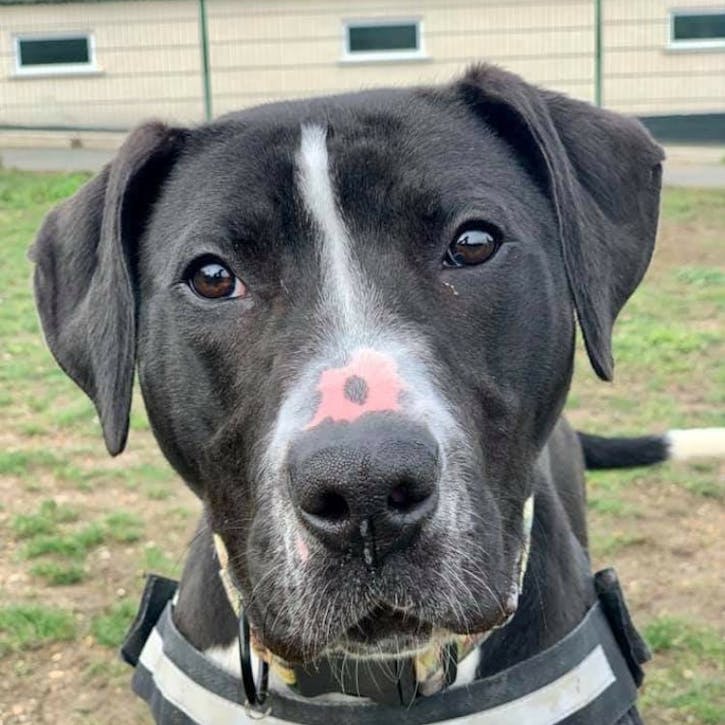 Zulu's Mum says...
In 2020 there were 6 of us in the home. Myself, my husband, our three children aged between 17 and 23 and our 7 year old staffie/ Springer cross rescue Lottie. Sadly Lottie became chronically sick and despite our best efforts and numerous visits to the vets we lost her in October 2020. That was it, we were never going to put ourselves through the loss again and packed up all her possessions and donated them to greyhound rescue. The house was tidy and quiet. We lasted 6 weeks and the peace and tidy house wore us down. We decided that the fear of loss was well and truly outweighed by the pleasure we got from giving a homeless dog a family of their own.
We purposely went out looking for a dog that was in danger of not being rehomed. I had a lifetime of dog experience and my children had grown up with everything from Jack Russell's to English Mastiffs so I was confident that we could take on any challenge.
Zulu Finds Her Furever Home
We had seen a photo on line and she was a beautiful Great Dane cross with a sad history. We met Zulu through the fence the first time. She was a very reactive strong young lady of under a year with a bit of bite history so we needed to take our time. My husband was working from home so he took time out of every day to drive the 25 miles to Dartford and see her. Within a week or so they were forming an amazing bond. Myself and the children visited as much as we could and the difference was very noticeable. She kept us at a distance but truly loved her dad and their trust built pretty quickly. As Nick had never been as bonded with our dogs as I had, I was secretly thrilled and knew I and the kids could catch up. After a good few meets we all discussed whether we could commit to Zulu. We knew that she would be a challenge. She had learnt from a very young age that scaring people away kept her safe when she was living on the streets with her owner but we all agreed that we wanted to make it work. Three weeks later we were driving down the motorway with her.
Zulu finds her furever home
At the time that we brought Zulu home there was always someone around due to lockdown but we knew that at some stage she would be left for a few hours. Zulu would be the only pet and with 5 of us we knew that we had plenty of love and attention to give her. We also had a well fenced garden.
'I was later shocked how I had not considered how challenging she would be!'
Life wasn't easy to start with. Her go to reaction to anyone appearing around a corner was to charge at them and her fear would mean that she often wouldn't think about who she was charging at. We learnt to walk around the house talking or singing so we didn't take her by surprise and this worked. I won't sugar coat it, she could be scary!
We brought her home in November 2020 and by Christmas things were difficult. We knew that we had a lot of work to do and although I had felt experienced when she came home I found myself reading everything I could on dog behaviour. She had such a super temperament but she was confused. Her life up until SEDR had taken her in had been seriously neglectful but we also saw the cuddliest most loving dog inside. We worked extremely hard with our boundaries, positive training, exercise and a healthy diet and slowly but surely it paid off.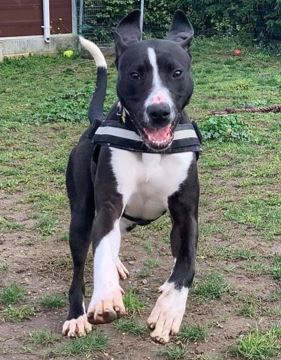 Zulu at home
Most dogs need guidance but for Zulu it was imperative. She cannot rule the home because she just doesn't understand how to do it and we found that she was charging aggressively at the people in the home that did the least with her. She never bit but she was scary. We constantly brain stormed our methods and I have to say, that first Christmas had us considering if we could manage any more but the thought of her in a concrete kennel with a failure to her name just wasn't an option. We committed to her that day back in November and we were going to make it work.
We used calmness and kindness to build trust. We were firm but never raised our voices. We trained her every day to enforce our trust and bond and still train her today, only now we also go to group training sessions which she loves!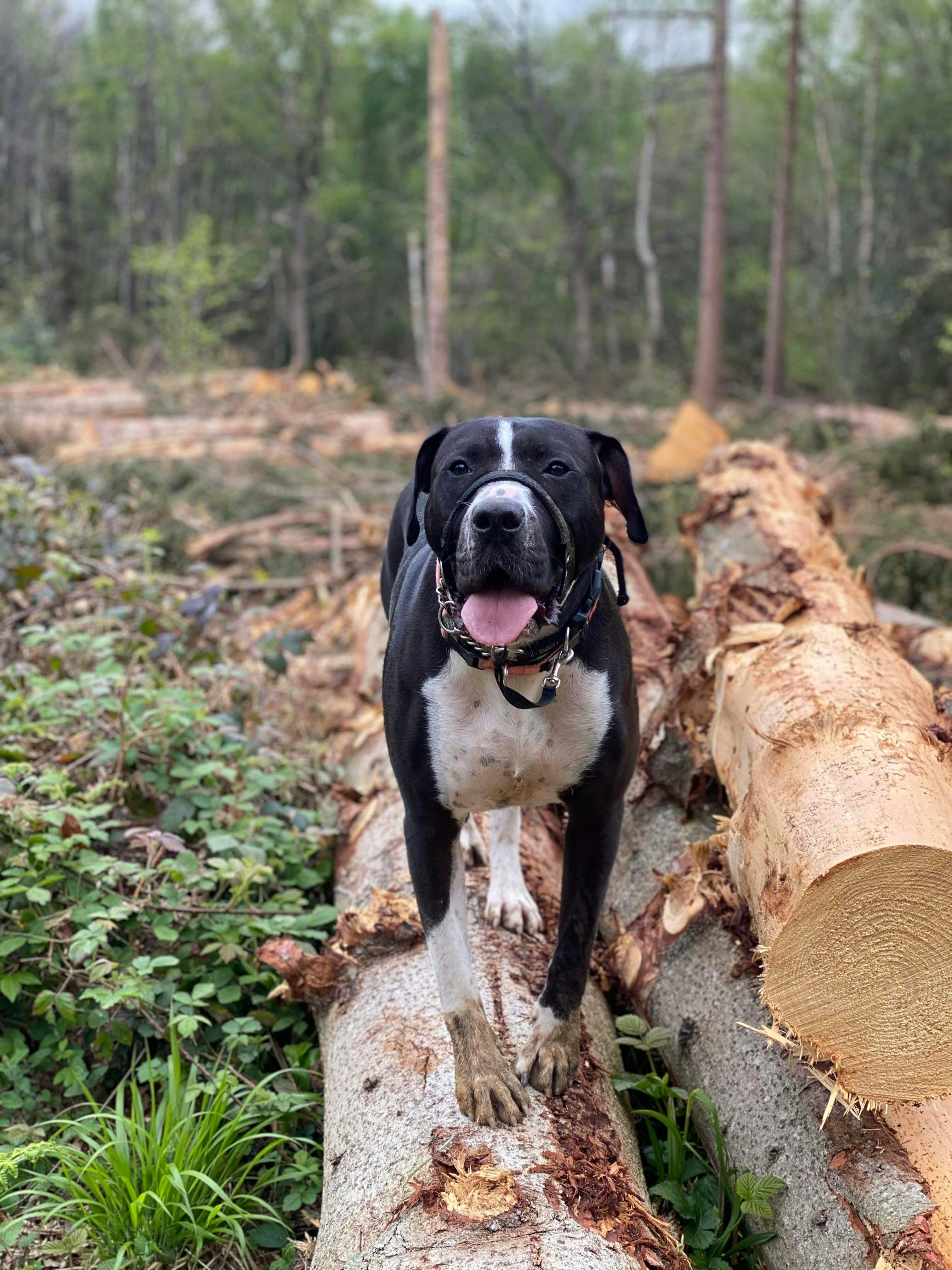 Having fun in the woods
We didn't really get to know the real Zulu until she understood our routines. It is easy to think that your new dog is ignoring you but they don't understand. Zulu would lay like a pancake on the floor when it was time for her to go in the kitchen of a night time. I had to get her lead to move her. Now I realise that she just didn't understand what was happening. It takes time and patience. She had also never lived in a home so we took her outside every 2 hours during the day and night to start with until she was house trained.
Life with Zulu now....
.... Zulu is fantastic. She is the cuddliest biggest lap dog we have ever had. We take her to so many places and her reactivity is steadily lessening.
 She is so easy in the home and loves to be as close to us as she can. However she doesn't display any separation anxiety, has never chewed a thing since being here and underneath that reactive body is a passive, calm sensitive soul who continue's to grow every day.
We are still careful and she doesn't have many human friends but she is also learning that people are not a direct threat to her. We are very proud of her progress but we continue to work with her every day. She still loves her SEDR family and goes back to visit every few months as we don't have anyone that can safely care for her. We do however, have amazing neighbours who are working hard to bond with her.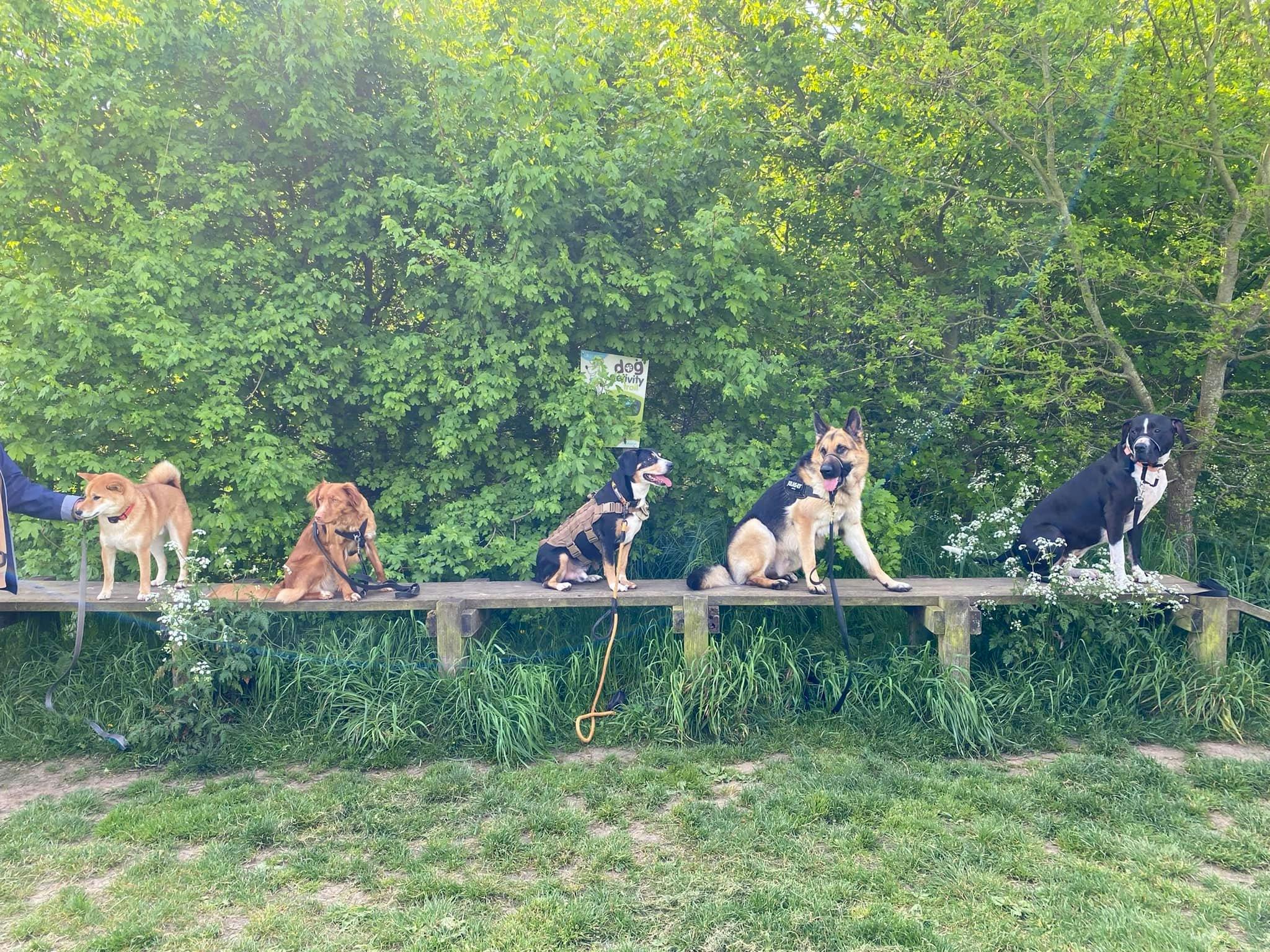 Zulu and her doggie friends
'The joy she gets from life is fabulous. Every day is truly her best. She is funny, cuddly, and intelligent and we cannot imagine our life without her now.'