Success Story 3 minute read
Floe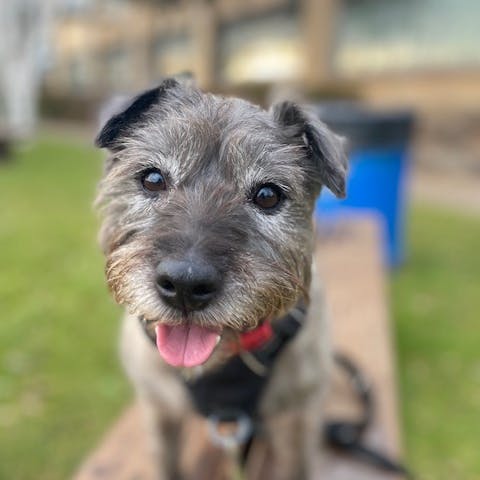 Floe's Dad shares their story
.... Our last dog died at 13 in December last year. We have both always had dogs both during our marriage and even before that. We were so upset and desperate to have a new dog. As we are elderly we sought a mature dog .
We are a married couple with no children at home. Our home is quiet and adjacent to woodland and walks with a dog.  We have always had a dog as part of our family and felt lost without one.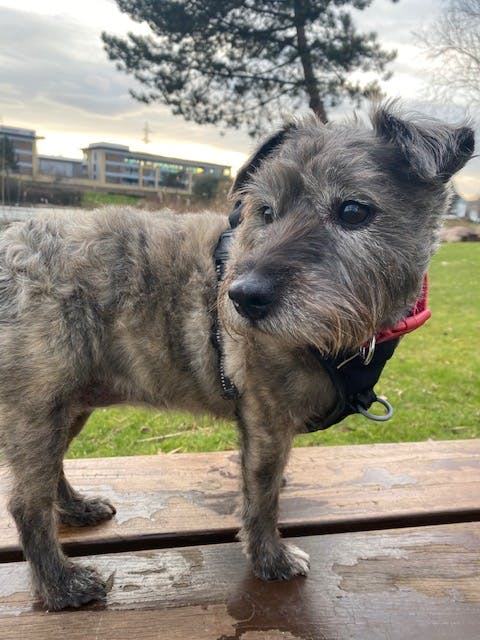 Meeting Floe and bringing her home...
... The day we met Floe, she travelled with us from Kent to Milford on Sea. She was a good passenger in the car and the first night when we arrived home quickly settled into her new bed and with her own toy. We wondered how it would go, but she slept OK and eat her food and started her exercise.
Floe is a character dog. She was very nervous when we had her, she was cowed and uncertain but soon became more confident with much exercise, walks and loving care.
She quickly settled, moved all over our home and liked the garden but I kept her on a lead when outside. We have now had Floe for over three months. She has settled and now takes pleasure in barking at the pedestrians as they pass by the garden. Adapts well and good with all our visitors and indeed when out walking. But is initially unsure when she meets new dogs which happens everyday on walks.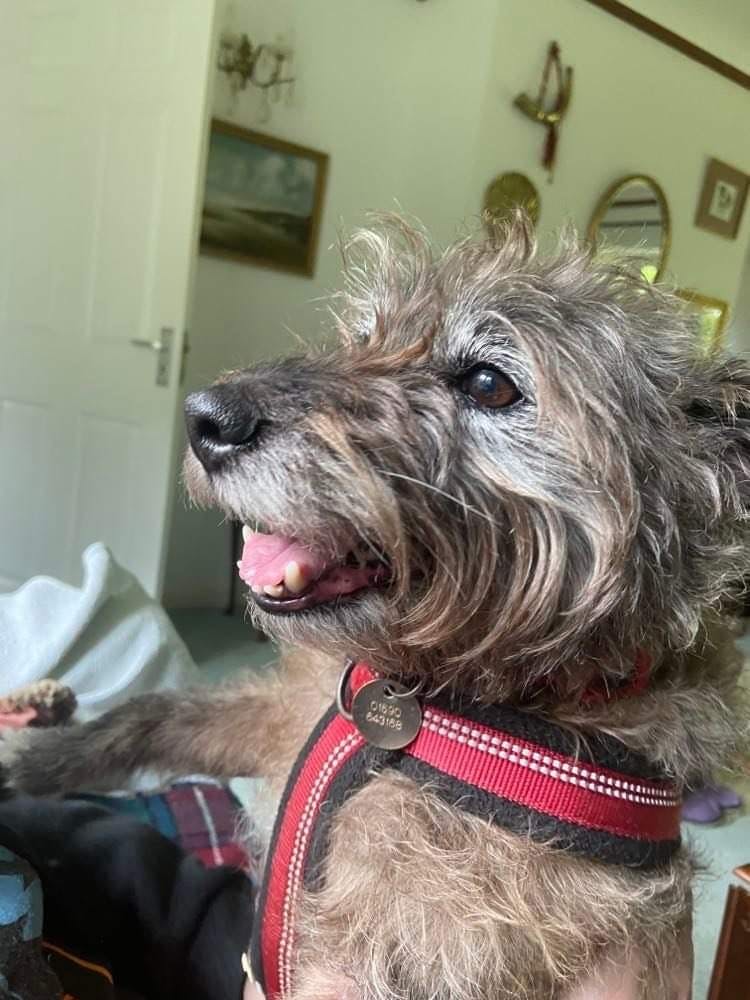 She developed a skin problem – the vet thought it may be fox mange. Medication has helped.  At first when we had our meal on a tray in the lounge she used to sometimes bark, although she had already had her own food. However now well and truly part of our family. I think at some earlier time she must have had some bad experiences but is now settled and one characteristic has developed. On arrival of the postman she leaps up and tears up any letter left poking through the letter box.  People she meets on her walks, if they stroke her she quickly responds with much tail wagging.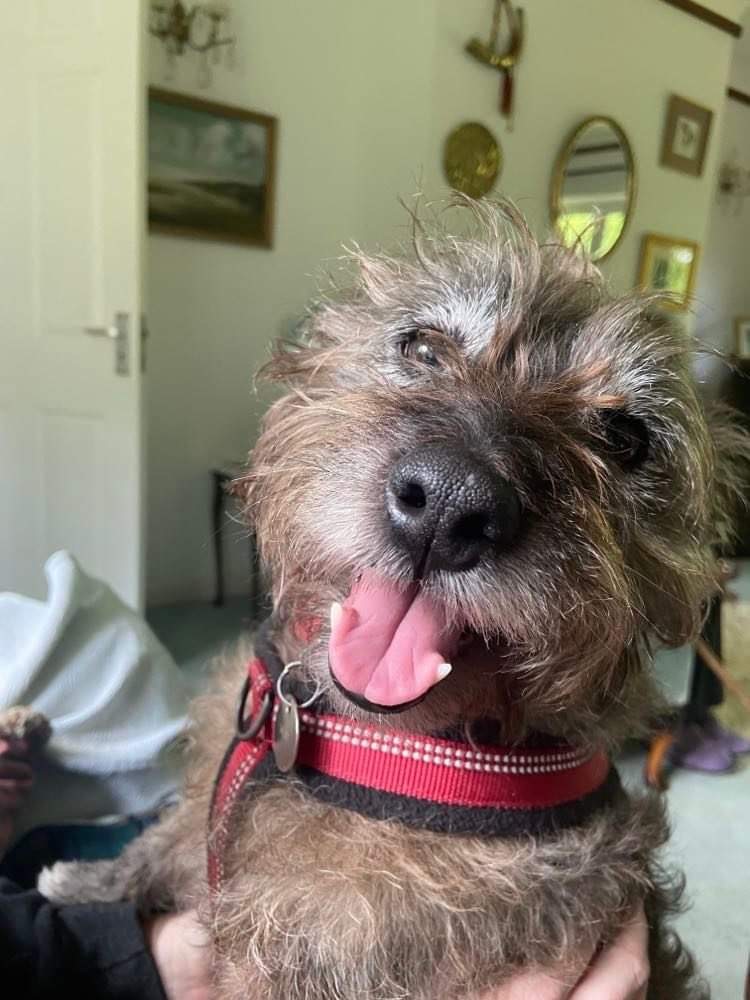 Life with Floe now...
... We would not be without her, she sleeps downstairs in her own dog bed, keeping my wife company. Apart from her early mornings she also tells us she needs to go outside. In other words a clean dog who always lets us know if she needs the garden.  She now has time in the garden on her own but always with the gates shut and within call. We are so pleased and all our friends are greeted by her as friends!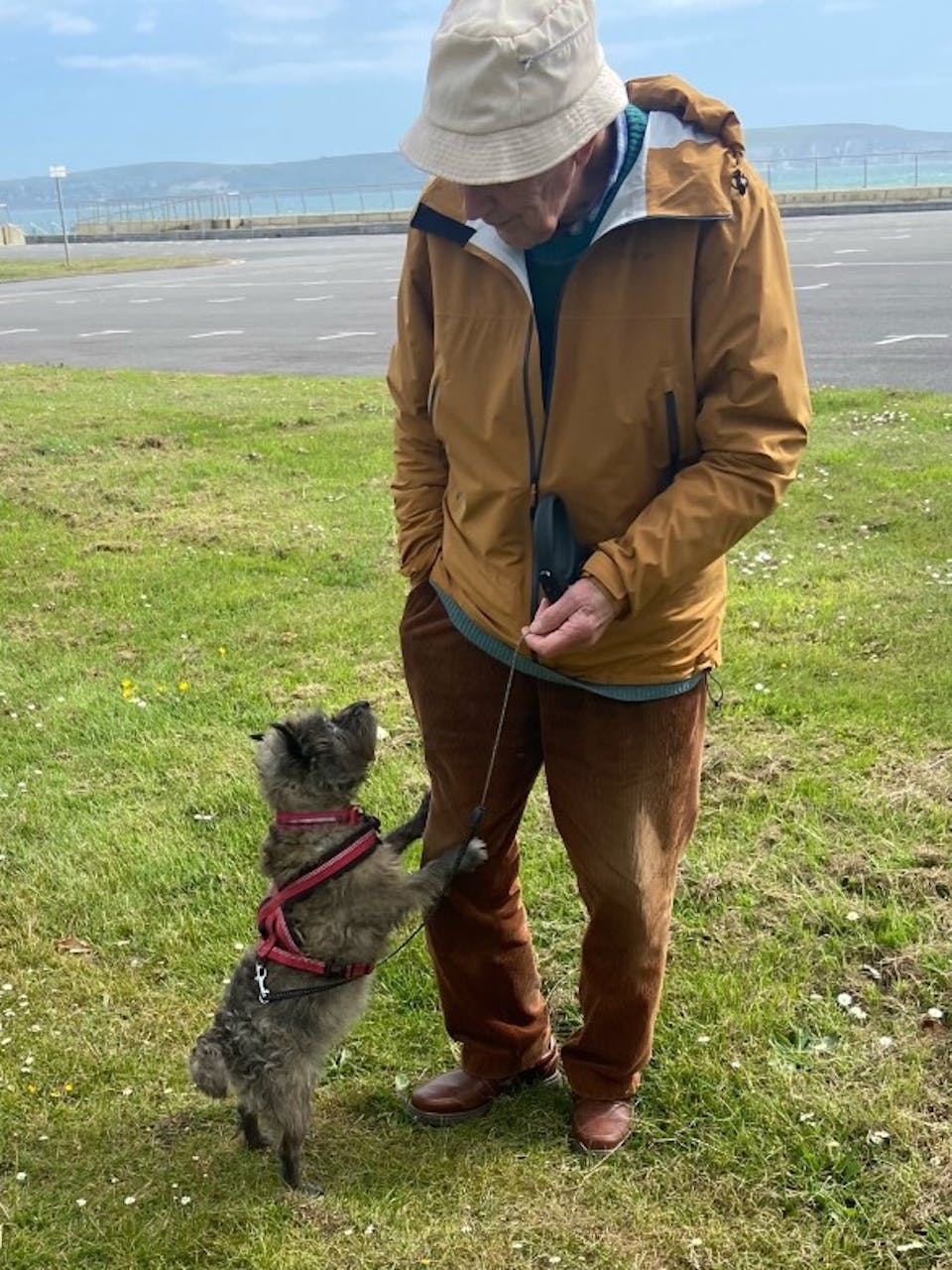 'Thank you SEDR. It took us months to try and get a new dog. Floe is much loved and always ready for walkies.'