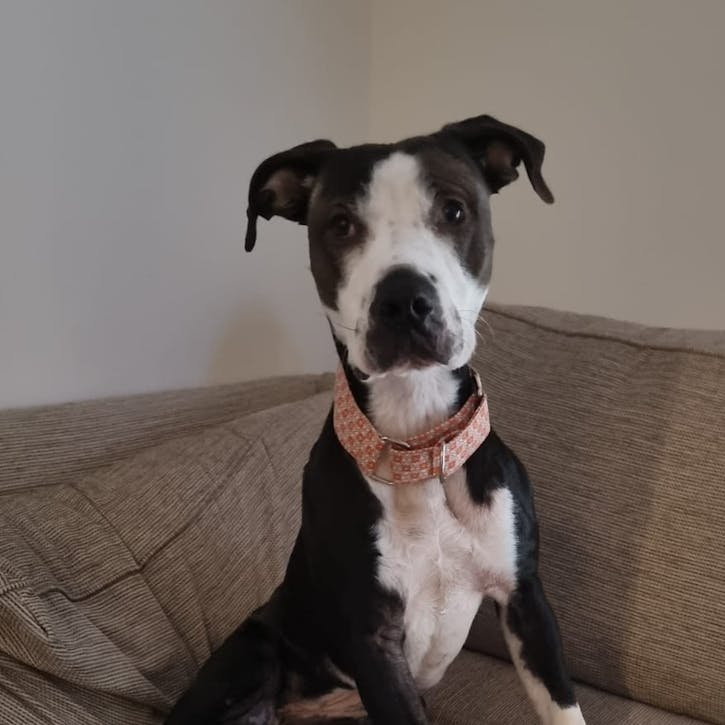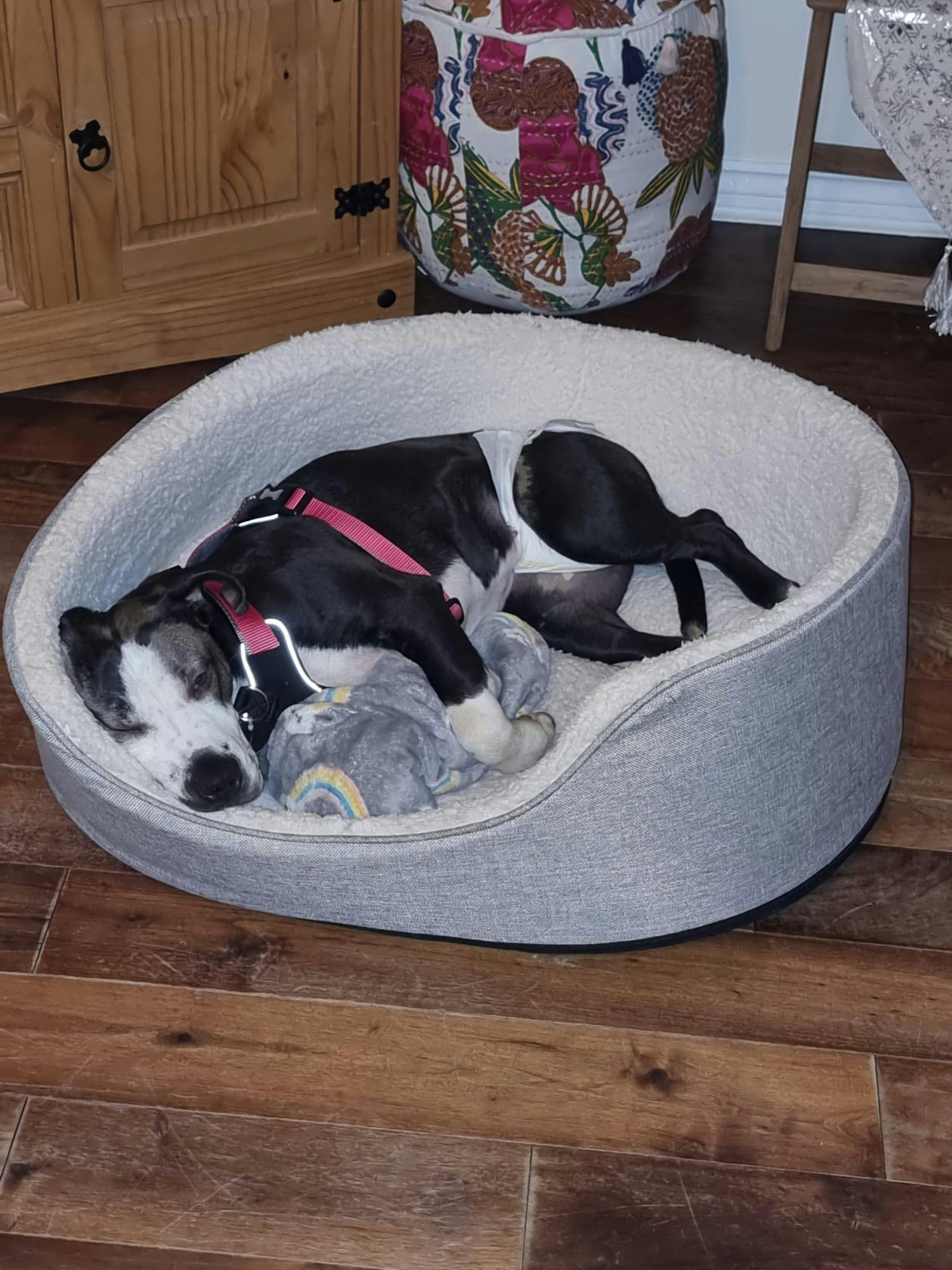 Our lovely Luna has now been assessed in a foster home and is proving to be the most wonderful addition for the right family.
Unfortunately her foster home cannot foster her long term, and she runs the risk of coming back to kennels if the right foster or furever home cannot be found...which will be devastating for Luna and for us. 
So if you cannot adopt or foster Luna...please please share ❤️
We are looking for the perfect home for lovely Luna.
Luna is a 10 month old Staffy cross and was surrendered to SEDR at the end of July due to a relationship breakdown. She is vaccinated and will be spayed soon, she currently weighs in at 20kg and is currently in foster in Aldershot.
Although Luna has had a rather disjointed puppy hood, she is a sweet natured, clumsy girl who has heaps of energy and would do just about anything for a treat and a cuddle.
During Luna's vet check and after various tests it was established that she has Wobblers Syndrome; https://vetspecialists.co.uk/fact-sheets-post/wobblers-in-dogs-fact-sheet/. This is a degenerative disease and therefore anyone who takes on Luna will need to understand that her condition is likely to affect her lifespan and worsen as she gets older and her quality of life needs to be a priority. For the moment, she is completely unaware of her disability - she loves running and jumping around and gets very excited when it is time to go for a walk.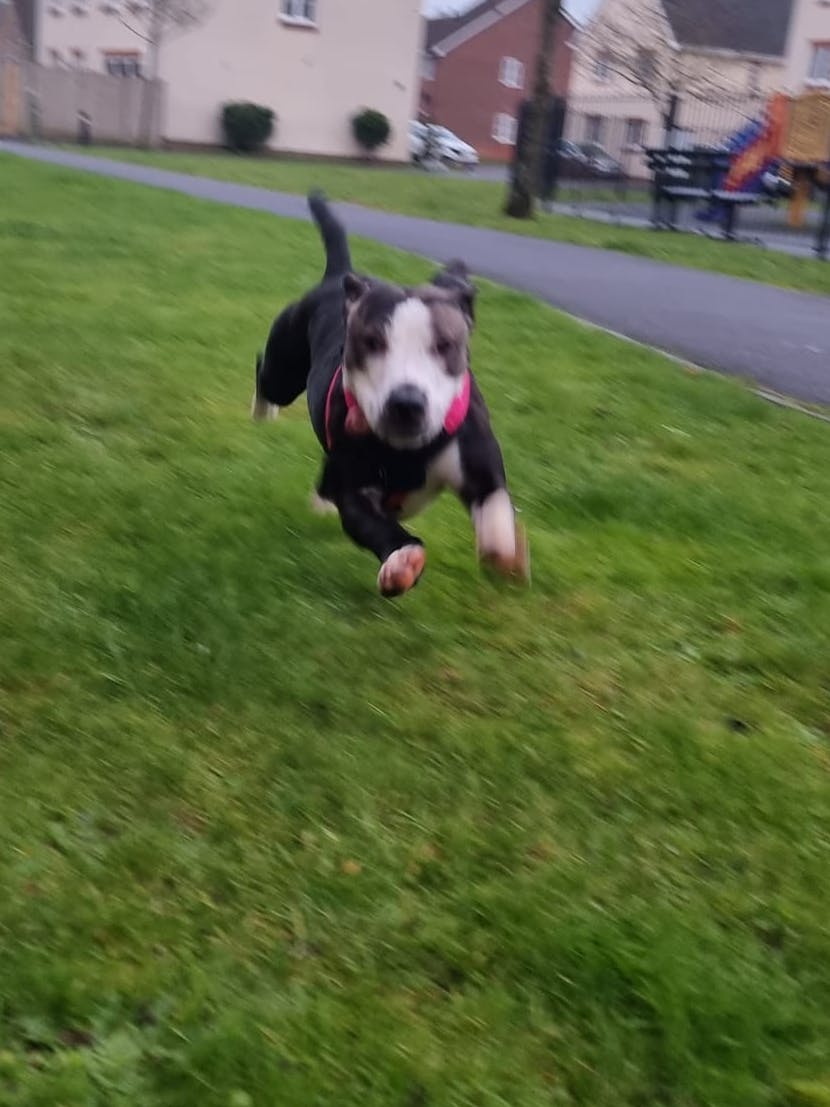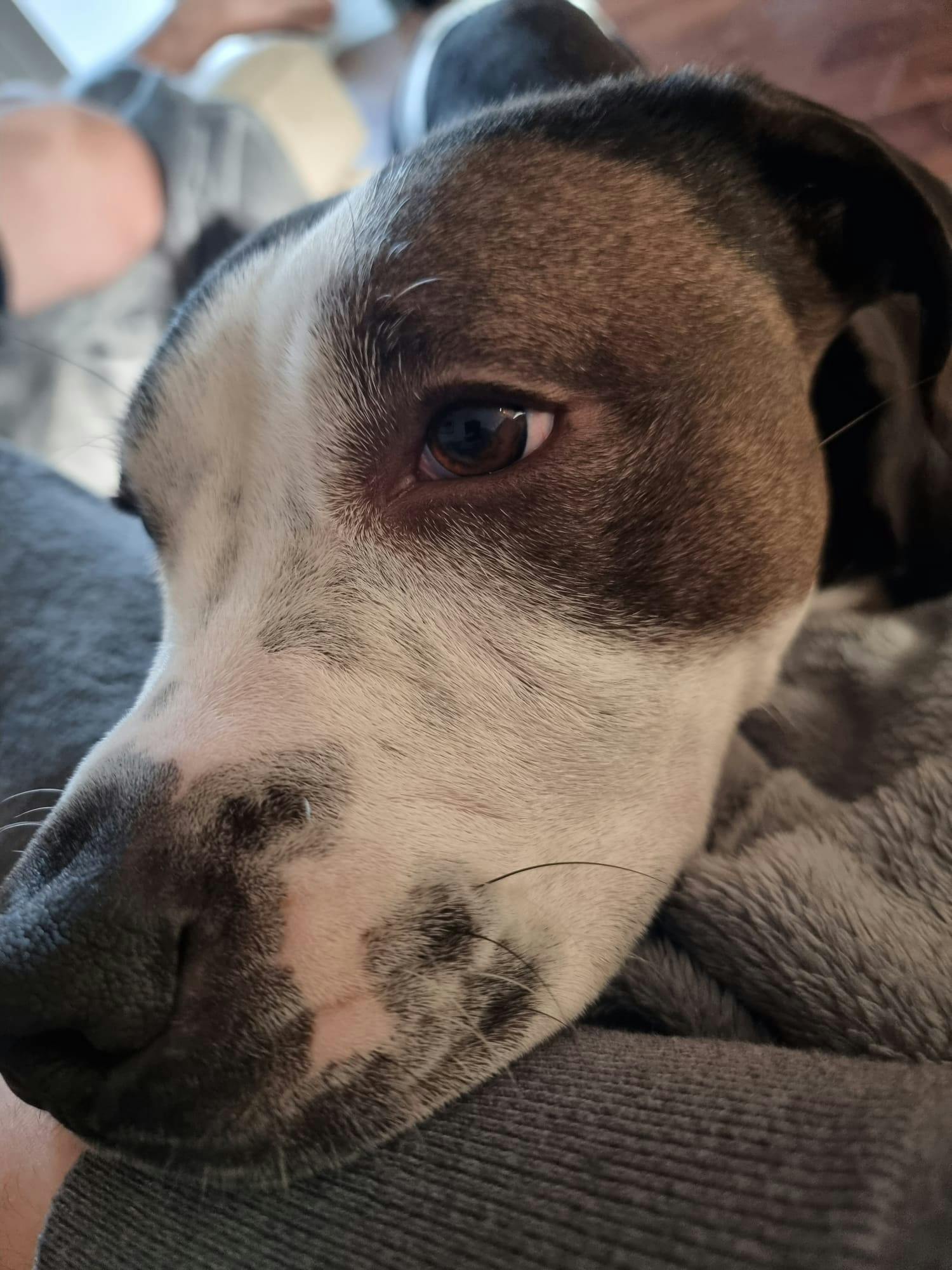 Whilst it was planned that she would have surgery at the Royal Veterinary College to try and stem the progression of this awful condition, this would have meant that she would need intensive crate rest for at least several months. However, during a recent grooming session, it became apparent that she absolutely DETESTS being in a crate, to the point where she will cause herself severe injury in order to avoid being in one. 
With this considered, and in discussion with the RVC, we have decided not to go ahead with surgery and to try and find her a home where she can be happy for as long as possible. This was not an easy decision to make but we have considered Luna's case from an entirely holistic perspective, ensuring we do what's best for her as an individual. 
However Luna is still very energetic and loves human attention. She will ideally suit someone who can spend a lot of time with her and take her on fun, active walks (not too long, due to her condition).
We know she would love a home with children aged over 10 - she is quite boisterous and this would need to be considered by the specific family.
Luna has not been socialised with other dogs however she has spent time with another dog in Foster and has interacted well with dogs on walks so finding her a family that already has a dog is an option but we would recommend a few meet up/introductory dates to establish if they will fit well together. The resident dog would need to be playful but not pushy, confident and calm - a dog who is a good role model for her!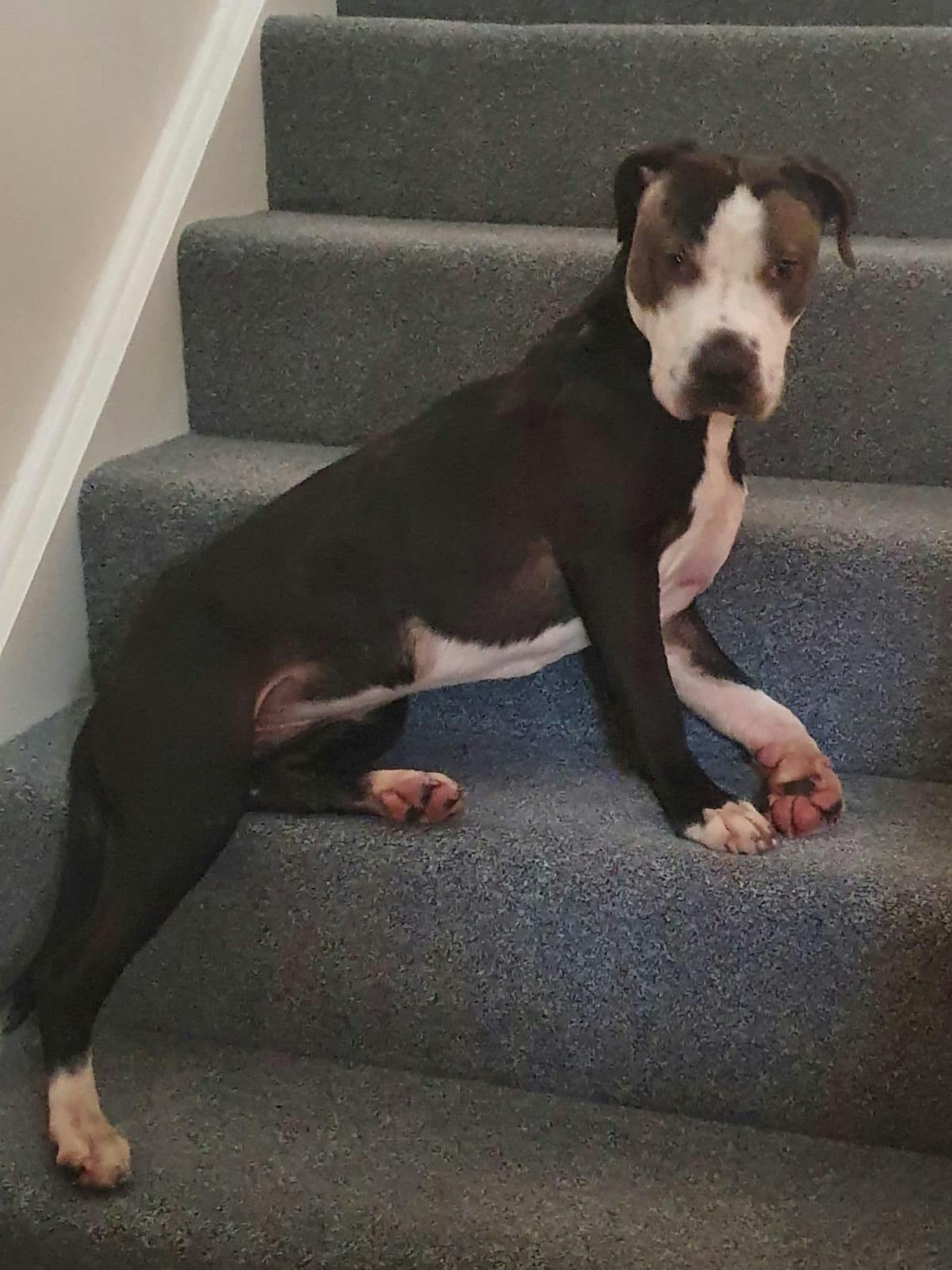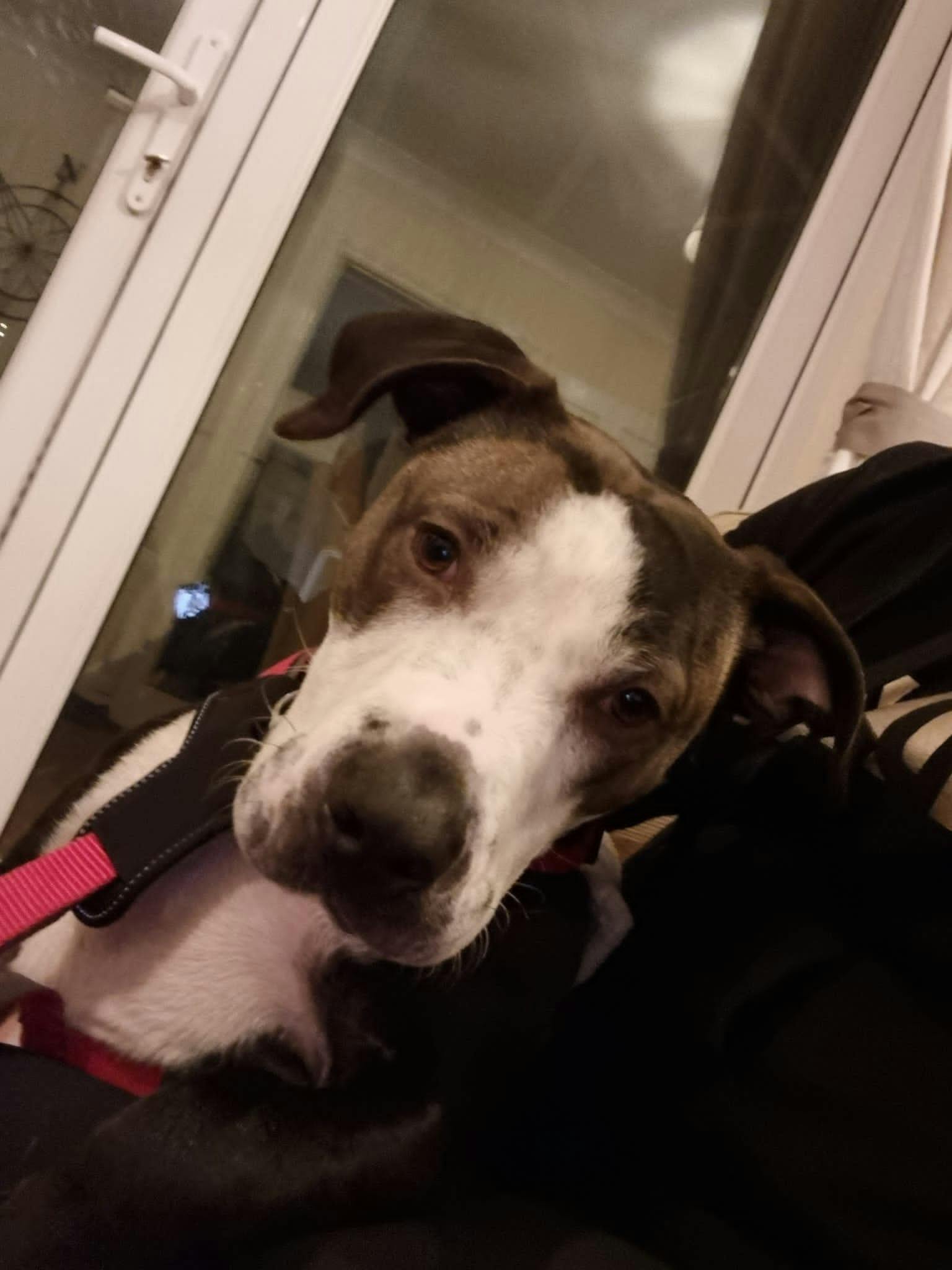 She gets very excited when she meets new people and likes to jump which can be quite overwhelming, however it is done with so much love, she has never shown aggression. She also rarely barks or makes much noise.
Although she loves attention and would be best for someone who can spend loads of time with her - she is well behaved on her own for short periods.
Due to her condition -  Luna's home will need to be suitable in the following ways:
She is able to climb stairs but not able to get down on her own so baby gates will need to be put up to avoid her trying
She slips on floors easily and bumps into things so open spaces is a must
She finds it much easier to run and play on grass than paving/tar and therefore walks on open fields seem to be best for her
Vets have also mentioned that she may have problems with her vision however her hearing is 100% and she finds loud sudden noises/dogs barking next door very frightening.
She is toilet trained however she still has a few accidents inside and may need a bit more training in this area
We know that the above might seem quite overwhelming however we are hopeful we will find a very special home for this special girl! If you feel you have what Luna needs, please fill out the form below.