Maxi
I'm a German Shephard .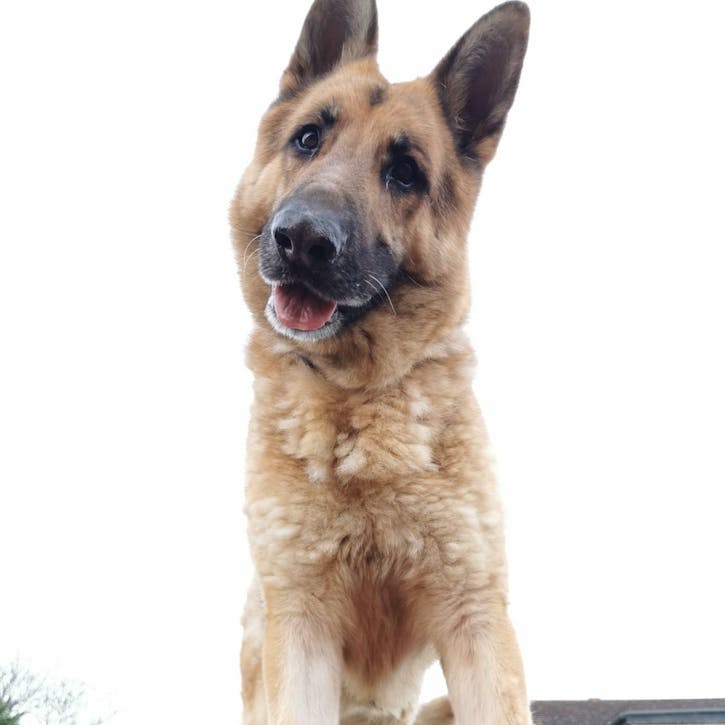 Loves: Chasing tennis balls – I could play all day!
Dislikes: Watching the other doggies get treats (due to my very sensitive tummy, I am on a very strict diet!)
Time at SEDR: 2 years
Welcome to our very handsome Maxi!
Maxi was found by a lovely family at 2 am local to our kennels. He had been tied to a lamppost in freezing cold conditions without a second thought for his welfare or safety.
Thankfully the family took him home and put him in their utility room overnight…and brought him to us the next day.
On arrival Maxi seemed like a friendly, biddable boy…until one of our volunteers went to scan him for a chip. As she raised her arm over his head…Maxi flipped and became hugely aggressive towards her. Thankfully the finder had him on lead and so we decided to give him a safe place to relax and I later managed to scan him and he was chipped.
I contacted the owners who said they had given him away to a security dog trainer on Facebook as he was aggressive and they had a baby due imminently. It would be fair to say they were unhelpful and almost obstructive in passing on details of who they gave him to… but eventually, I got the details. I spoke to the guy he was given to who said he had failed his training with him as he was aggressive through fear and so he sold him to a security dog handler… the one who just a few weeks later tied him to a lamppost in the middle of the night. I didn't bother contacting that waste of space…
After going back to the owners they signed him over to us and he is now our responsibility although we would never support his training or the horrible time he has been through.
Maxi is 3 years old and has undergone things we can never completely reverse.
For everyone's safety, he has just myself as his primary carer and we are slowly learning to trust each other. It's very much a two-way street!
He can be friendly and sweet but will switch to more triggers than we fully understand at this point.
Some people would feel it would be justified to have an aggressive and unpredictable dog killed – an easy way out. But he is in our care now and we will never give up on him. We will do everything we can to enrich his life and to show him a more suitable way forward.
Safe now Maxi…and we have all the time you need  💖💖💖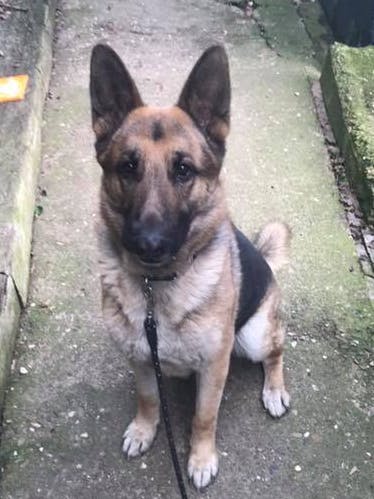 Sponsorship
Sponsor Maxi
By donating to SEDR via PayPal, SEDR receives 100% of your donation enabling us to help support both our resident and rehoming dogs live the best possible life
Maxi will send you...
A welcome Pack (Including sponsorship certificate, welcome letter and 1 x SEDR gift)
1 update from within the 6 month period
Maxi will send you...
Welcome Pack (Including sponsorship certificate, welcome letter and 2 x SEDR gifts)
3 greetings cards (Birthday, Valentine's & Christmas)
1-2 updates throughout the year