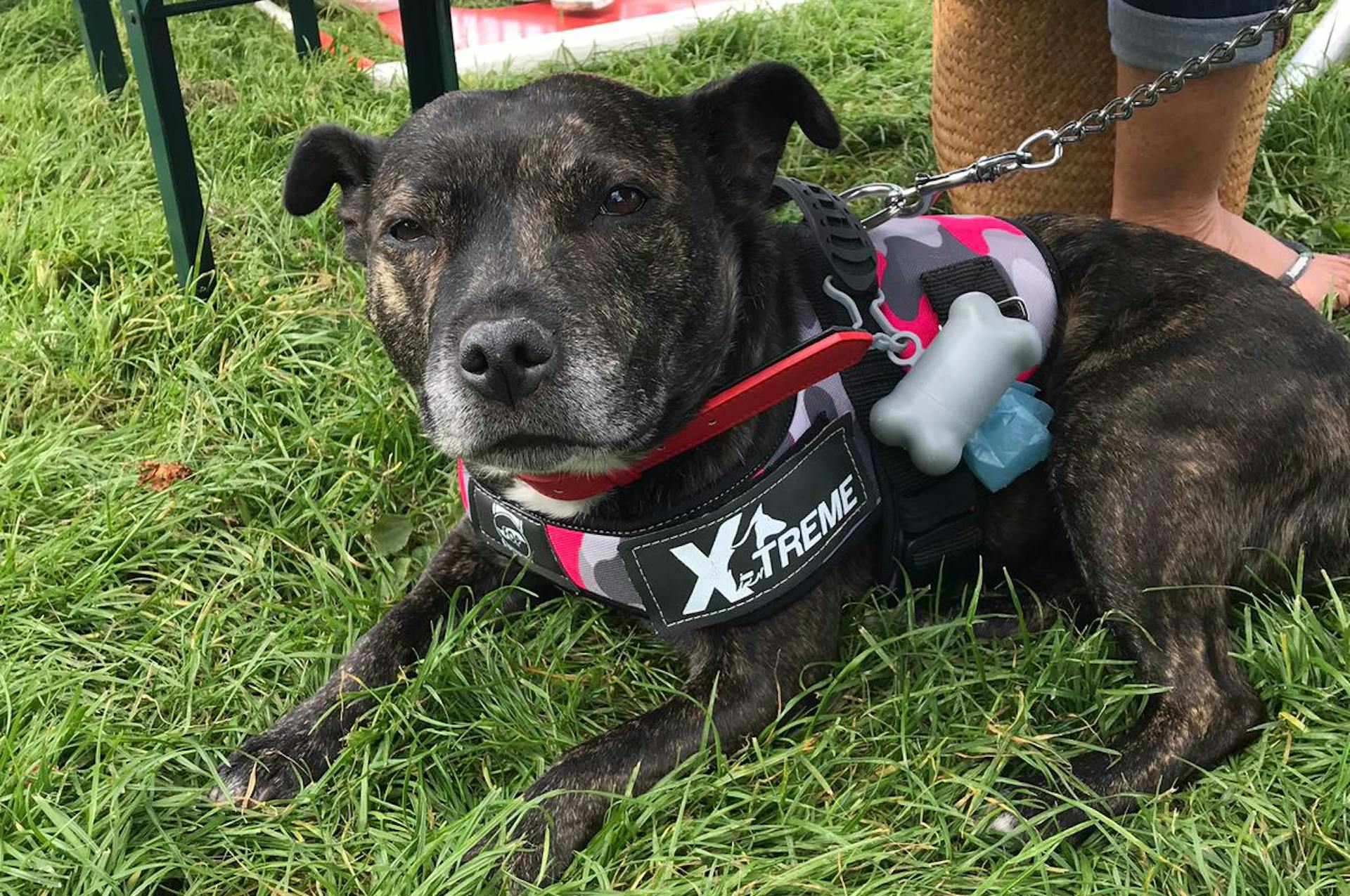 Age

8

Size

Large (10-25kg)

Sex

Female

Breed

Staffordshire Bull Terrier

Live with Cats

Yes

Live with Children

Yes

Live with Dogs

No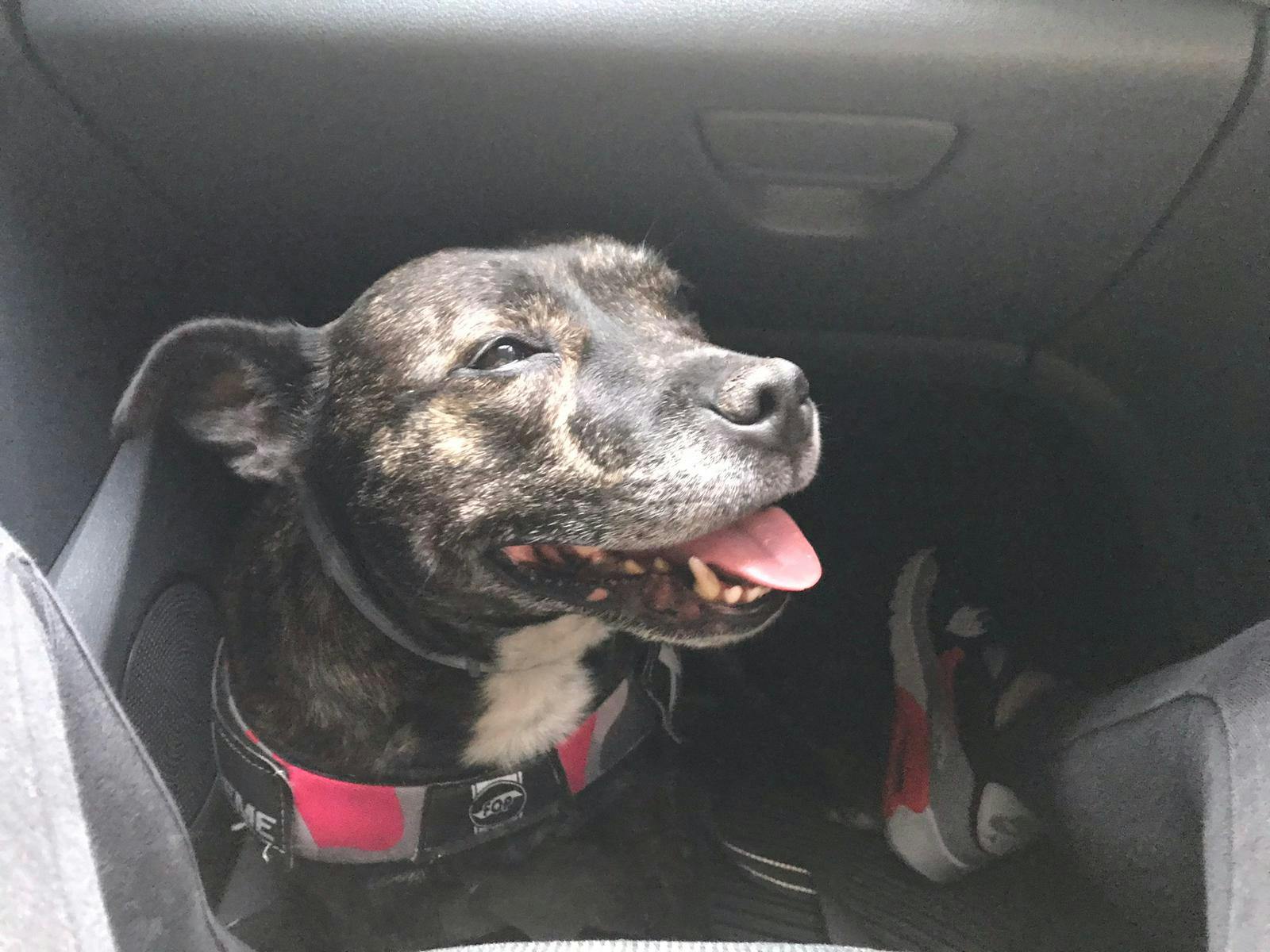 Hi everyone!
My name is Lola, and I am an 8 year old Staffy who has been neutered, microchipped and vaccinated.
I am the epitome of a Staffy: I love people, kisses and cuddles and anyone who walks near me must stop and fuss me - it's what I am here for! I am particularly dinky, weighing just 16kg and I am quite the little love bug!
My little tail goes non-stop when I meet someone new and if I can sit on your lap and kiss you, I will!!
I am happy to meet and play with other dogs out and about as long as they are respectful. I have been ganged up on by a group smaller dogs in the past and have grumbled and snapped but have never been outwardly aggressive to them, even when they were being mean to me ( I just felt intimidated!). However, if other dogs are friendly to me, I am happy to say "hi!" and have a play if they want to! I often have play dates with the Staffy who lives next door.
I do want to be the only dog in the home as I would like to have all the snuggles for myself! 
I enjoy being around little people but I do quite like the quiet life now so children aged 8 and over would be fine. 
I currently live with a rabbit who I see through the cage but does not have free rein. I can live with a very dog savvy cat but not one who will run as I will chase (playfully, but the cats don't always get that!)
I am non destructive in the house and fine to be left for a few hours now and again but would like someone predominantly based at home because it means more cuddles, more walks and more company for me!!
I will walk ahead on the lead but am not a real Staffy puller!!
I have no issues around food and toys and I am a good girl at the vets!
I have recently had a dental and recommended Yumove for my joints now that I am growing a little older!!
If you can offer me a place in your heart and your home (and you meet all of the above criteria), please fill in the pre- adoption form at the bottom of my profile - you will not be disappointed!!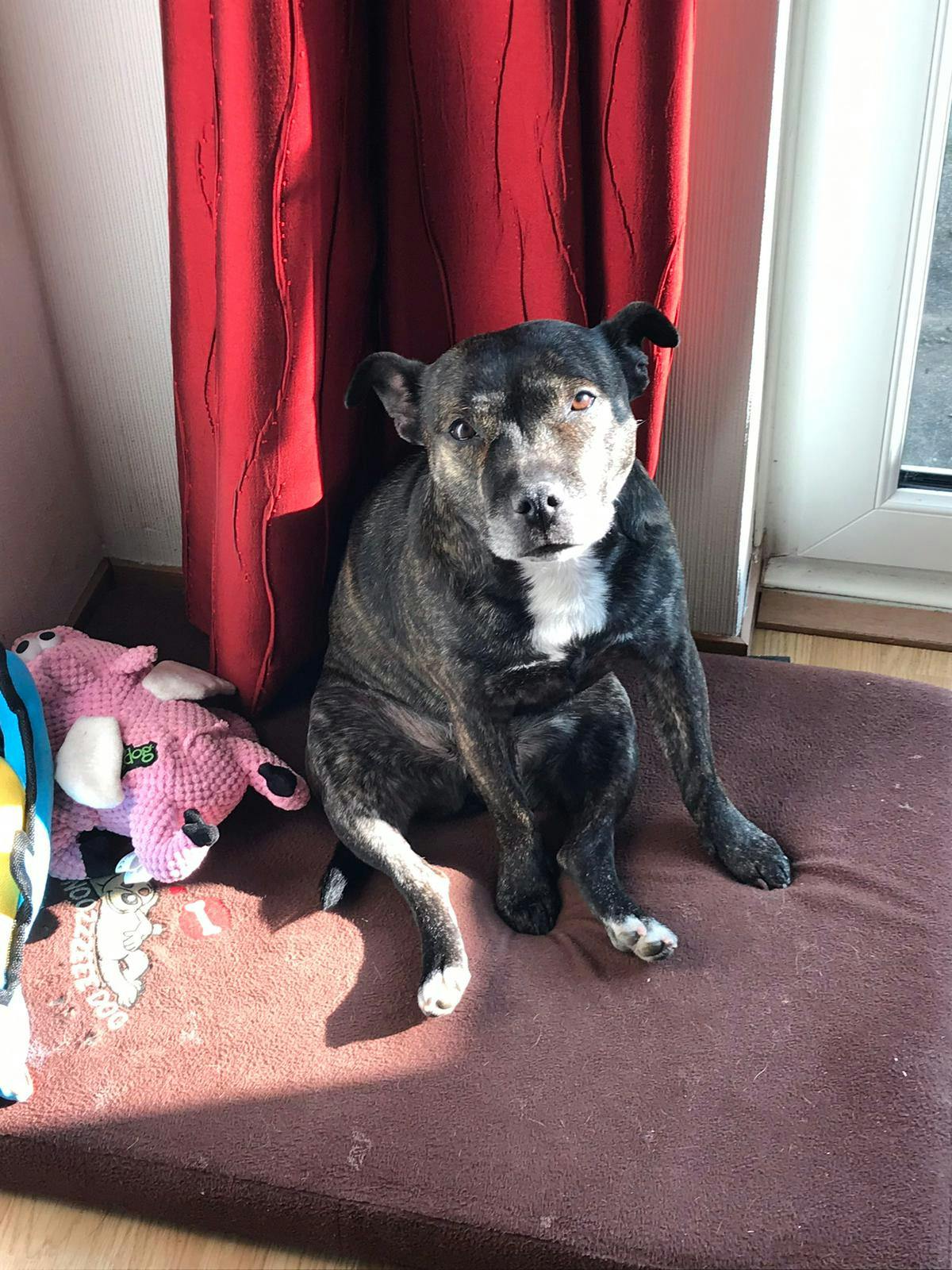 I am a very people-friendly girl and my little tail wags like crazy whenever I meet someone new!