Freda
I'm a 6 year old Crossbreed and I'm looking for my forever home. Please read my story to find out more about me and how to adopt me.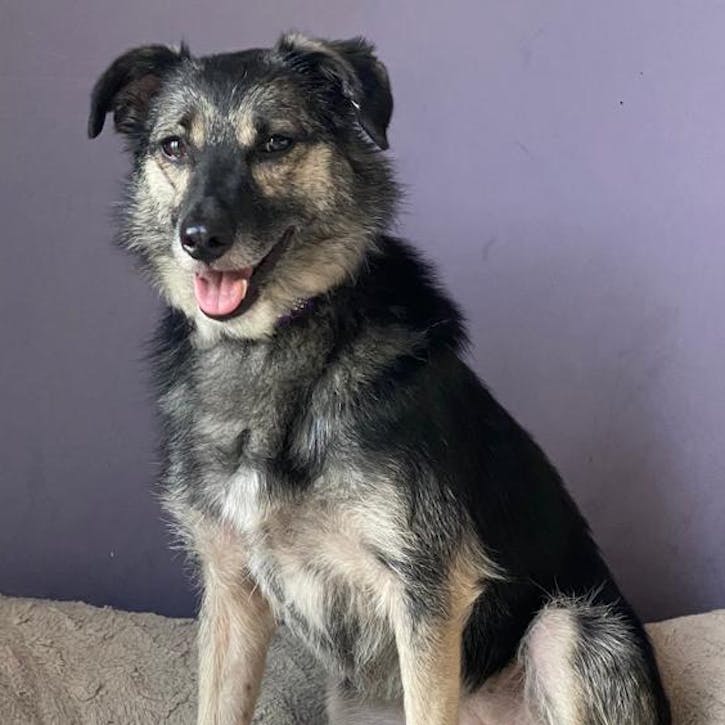 Age

6 years old

Size

Large (10-25kg)

Sex

Female

Breed

Crossbreed
People Friendly?

Yes

Live with cats and small furries?

No

Live with children

Yes - children over 10yrs

Live with other dogs?

Yes

Requires an Experienced home?

Yes
Important: Applications for Freda can only be considered for homes that meet this criteria.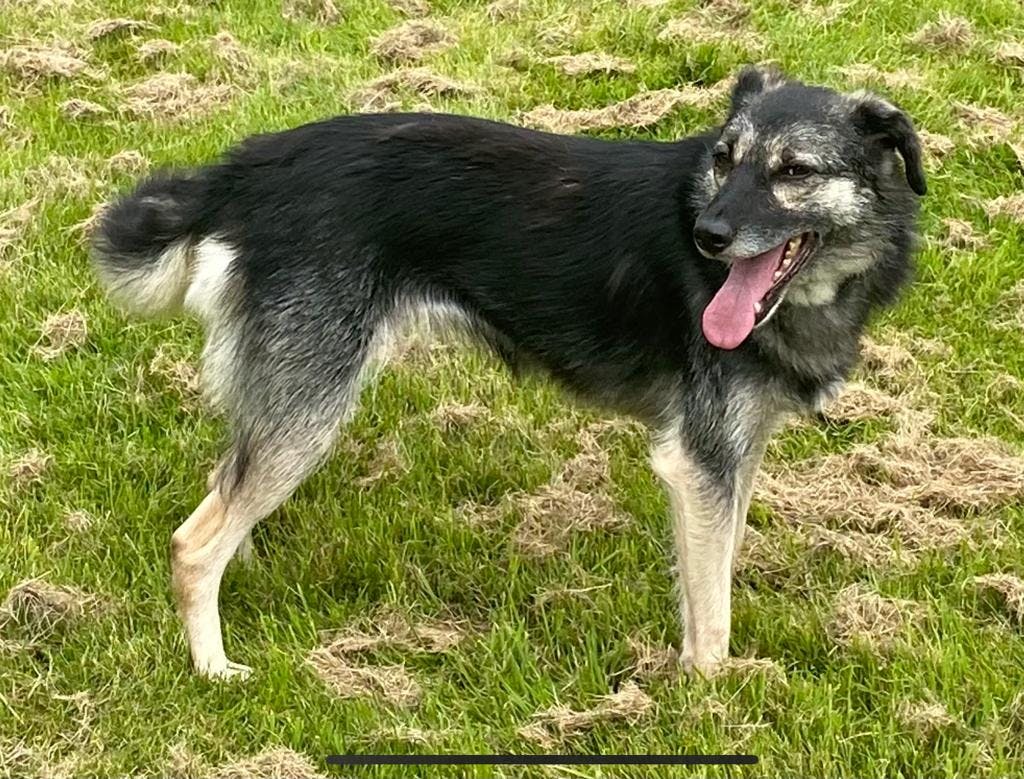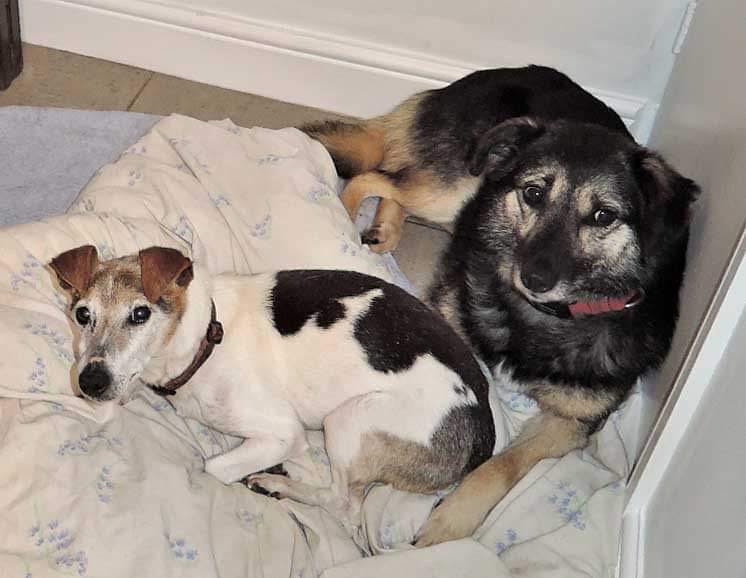 **Please read Freda's rehoming criteria VERY carefully. We will not respond to applications that do not take the time to ensure that they can give Freda everything she needs in her new home. Furthermore, we will not respond to messages or telephone calls regarding Freda. If you meet her rehoming criteria and are interested in adopting her, please follow the instructions at the bottom of this profile**
Freda is a darling little crossbreed girl who came over from Bosnia with the aid of pound pullers who SEDR work with regularly here in the UK. We were asked to help Frida to give her a chance at a real life here in the UK.
Freda is approximately 6-7 years old, is spayed, vaccinated, microchipped and has a pet passport.
The following criteria is non-negotiable:
* Freda MUST be rehomed with one other calm, confident dog, preferably male. We will NOT rehome her as a single dog under any circumstance.
* The home must have experience with nervous dogs who have required a 'hands-off' approach to introductions in the home.
* A quiet location where there is not a lot of outside noise (traffic, lively children, etc).
* A good-sized, completely secure garden with at least six foot fencing all the way around.
* No small furries or cats.
* She cannot be rehomed with children under 13 or visiting children/grandchildren under 13. A home with as few visitors as possible would be ideal.
Freda will now tell you a little more about herself in her own words......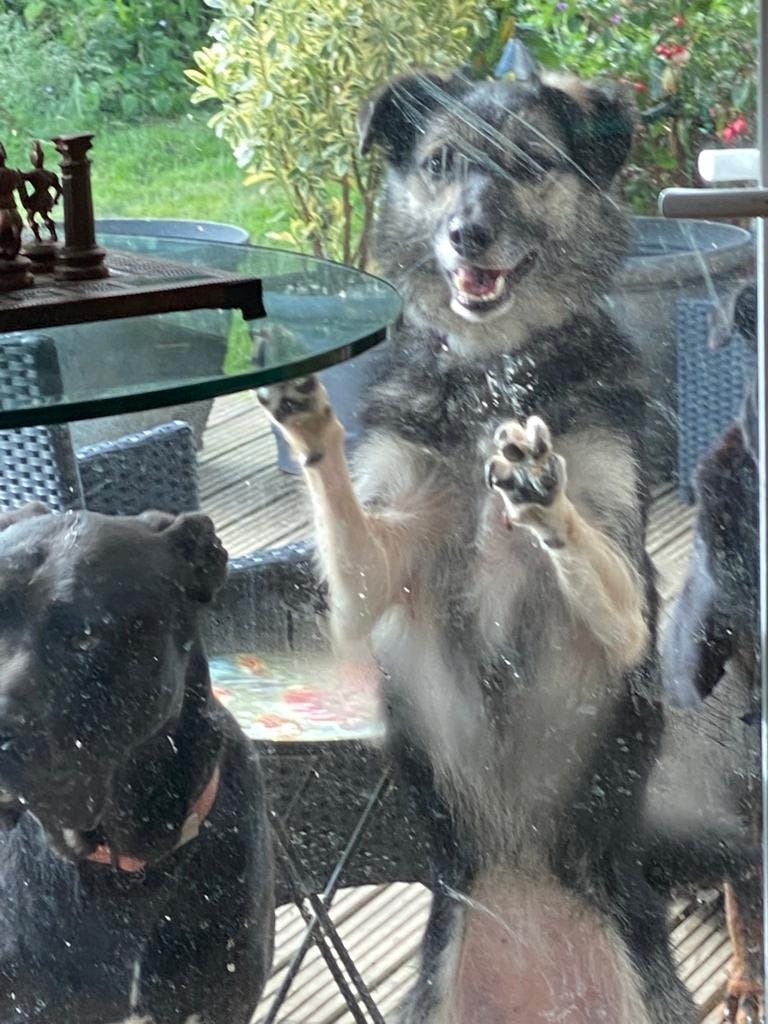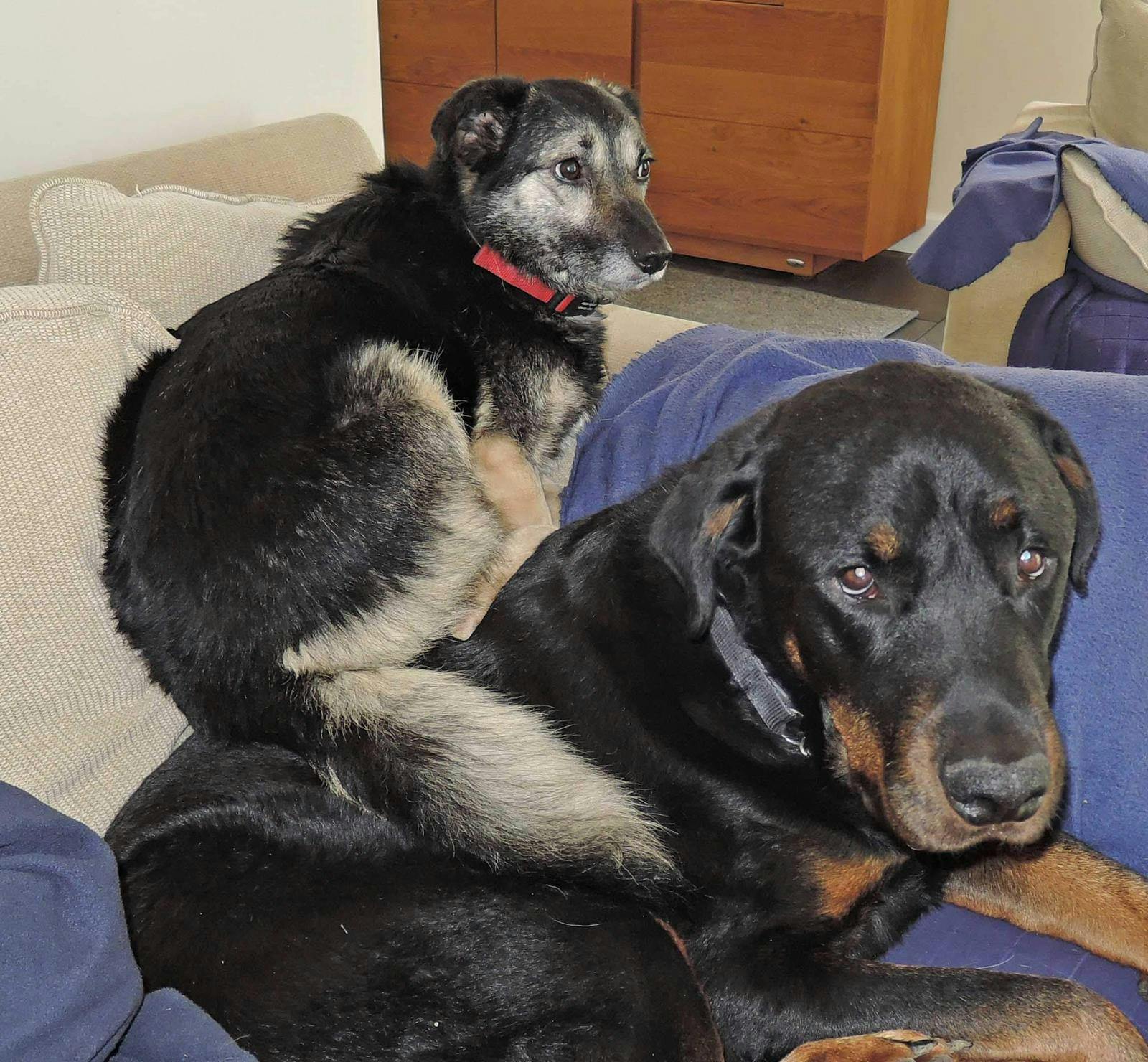 Hello, Freda here! Owing to my background in Bosnia, a home environment has been a completely new and foreign experience for me. I got on well with all the dogs in my foster home (large and small breeds) and they gave me some confidence in my new surroundings. I did move to another multi-pack home but I was not comfortable with the dynamics. Therefore, my friends at SEDR feel that I would do best with a calm and confident male who likes to play chase, is confident with humans and will continue to show me that the domestic world is not such a scary place.
I am still very unsure of people, even the ones who have been so kind to me. I have started coming over for a treat when offered and I will let someone stroke me gently once I get to know them. I will sometimes get on the sofa when one of the other dogs is there with the humans. However, I will run away if approached (rather than letting me come to you in my own time). A potential adopter must understand that it may take months and months for me to be comfortable in your company and a bond will be established on my terms.
I absolutely hate being handled and whilst I show absolutely no aggression, I am terrified. This means that my foster family have not been able to get a harness or lead on me so any family committing to me must understand that I may not be able to leave the house for many months until I fully trust them, feel safe with them handling me and I feel that I am ready to venture out (and even then, the rescue will ask guidance to be followed to minimise risk of escape).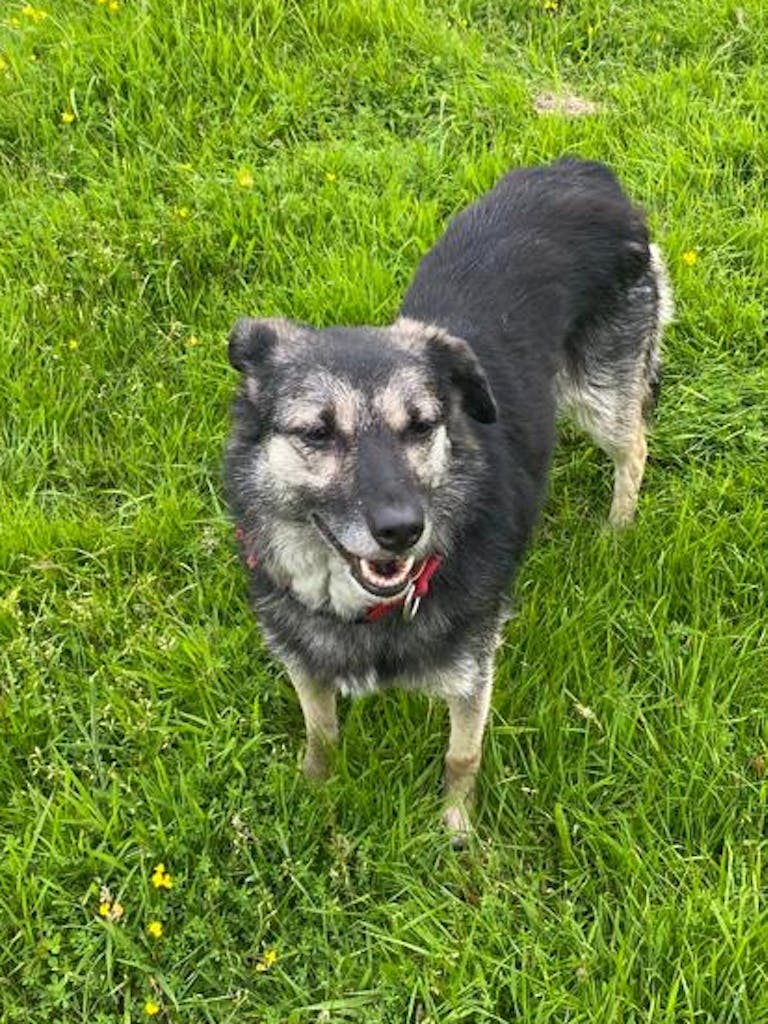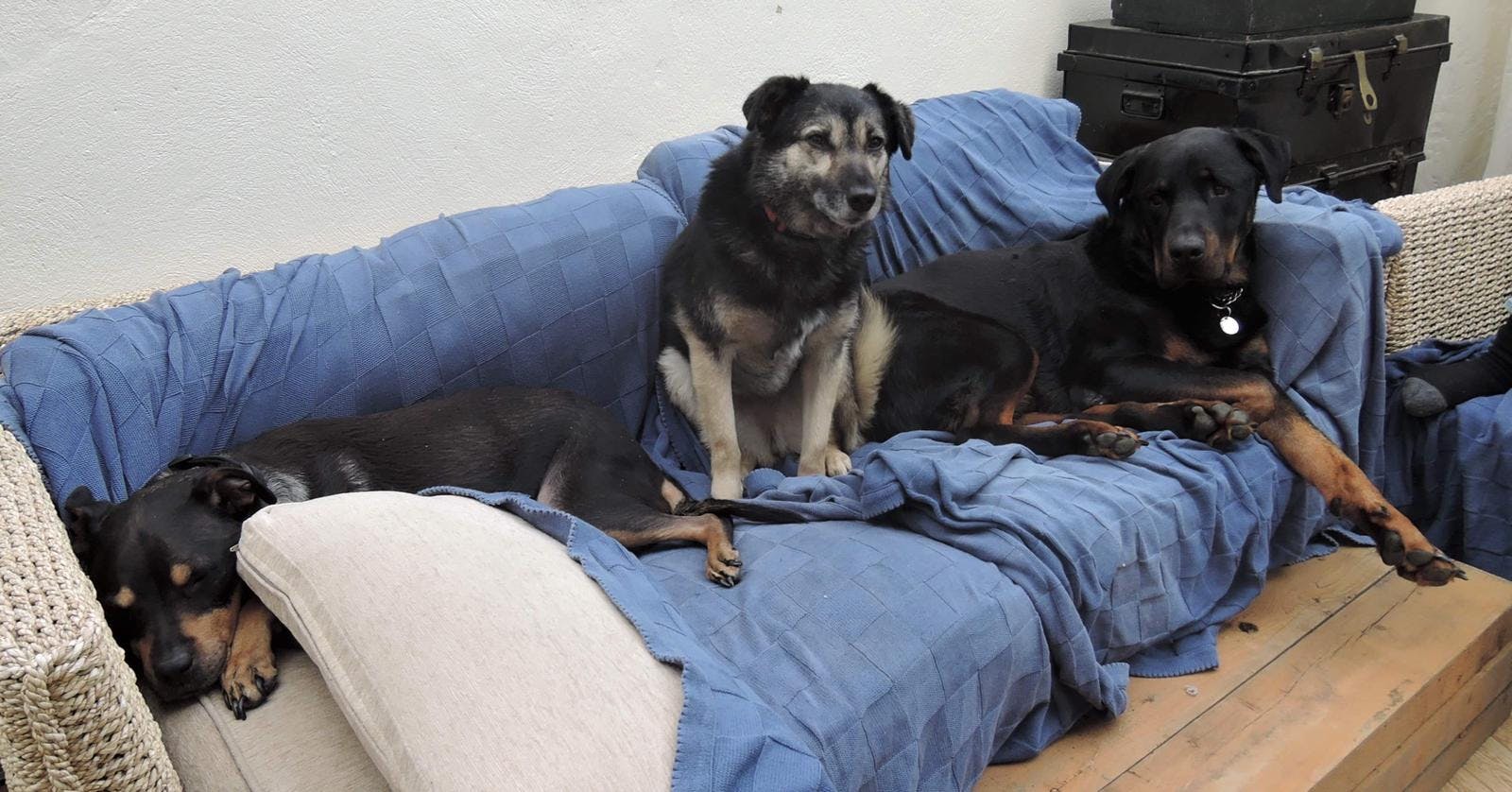 Whilst I am scared, I will slowly bond with a family, proving that I want to be involved in family life. I will come and check to see what my family are doing if they are in a different room or the garden. Once I know, I go back to my crate most of the time. However, sometimes I will stay with them if my canine friends are there. I have been more at ease in the company of women than men, so a quiet home with a single lady/female couple could be ideal.
I am still very much in 'flight' mode though. I will run and hide at the slightest sound because household noises are so new to me. I am also absolutely petrified of brooms and anything with a long handle (this is probably due to the dog catchers I have experienced in Bosnia).
My house-training is slowly coming on but I need you to keep a routine in place for me. If I go out every three hours or so, I am clean in the house. However, I will not tell you that I need to go (this is still so new to me) so my success with house-training depends on good management from my adoptive family.
I sleep well in a crate at night and when left alone as I feel secure (and also because I am prone to nibble on mats and rugs when left unattended 🙈).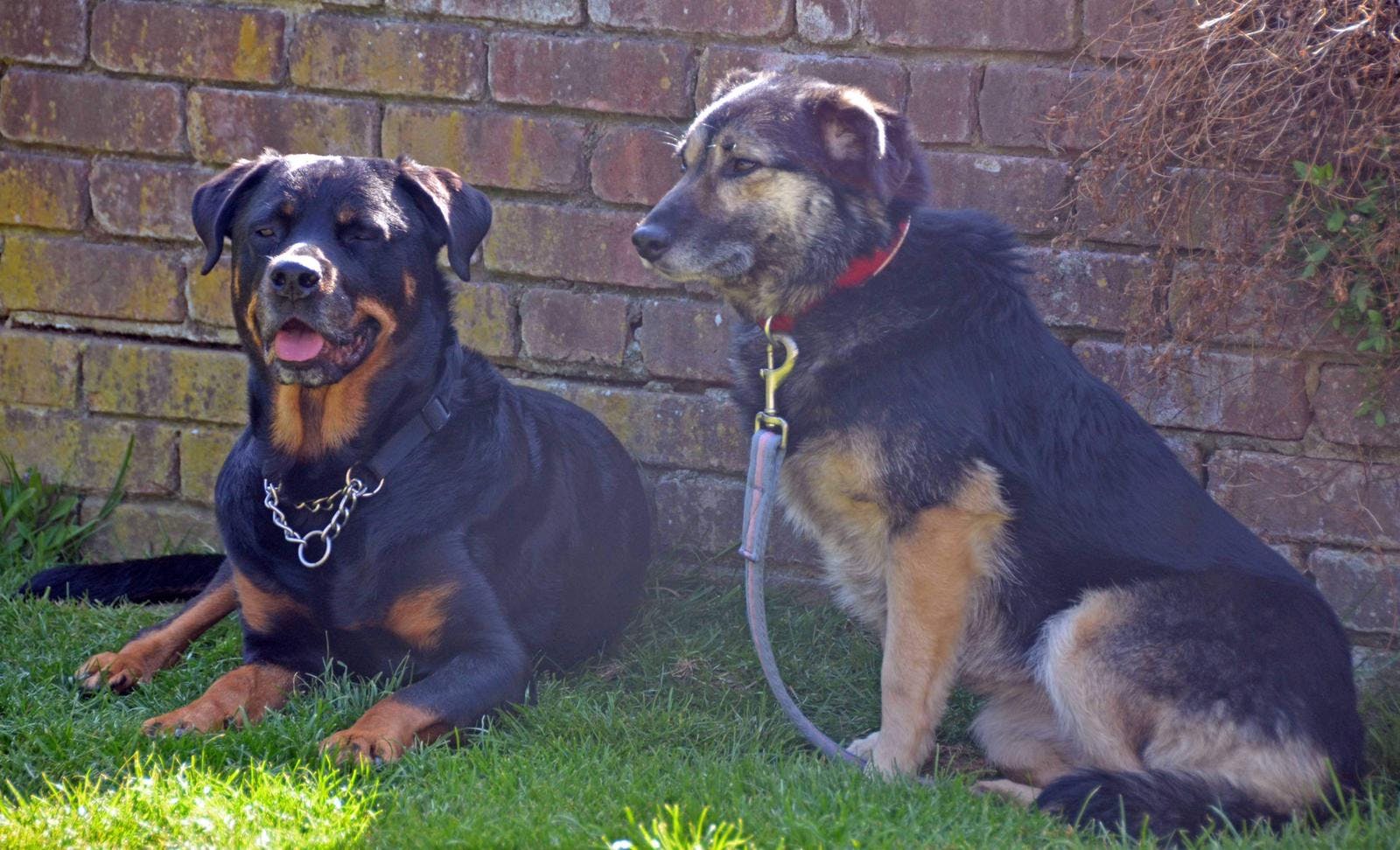 I have literally no training and that is understandable as being a domestic dog is new to me. However, in my previous foster home, I learnt to run with the other dogs and bark when the doorbell went, so I am very capable of learning 🤣
I am untested with cats so I will not be rehomed with them.
I am definitely not a dog for the inexperienced, faint-hearted, impatient or anyone who is going to romanticise my situation. I am a dog whose trust has been damaged by cruelty and a complete lack of humanity. However, with the right person prepared to spend months (if not years) on letting me establish my confidence, I have a chance at experiencing the life of a happy, domestic dog.)
If you feel that you are the right family for me, please contact my friends at SEDR by filling out my rehoming form below.
Blowing kisses from a safe distance,
Freda
xxx